INFINITI Partners with Nest® in Hong Kong
July 29 2019, 401 Dixie INFINITI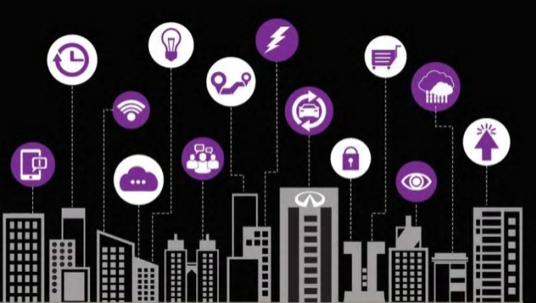 INFINITI and Nest® join hands to promote entrepreneurship and support urban development
Program supports technology companies in their pursuit of innovation
First project to focus on smart cities; contributing to the development of Hong Kong
HONG KONG - INFINITI today announced a partnership with Nest®, a Hong Kong-based investment company, to support start-up companies on their innovative ideas about future smart cities. Dubbed the "INFINITI Accelerator," the program is part of INFINITI's commitment to encourage innovators to embrace an entrepreneurial spirit and support urban development in its home market - Hong Kong. The first accelerator of this new initiative aims to support start-up companies to develop technologies in the areas of smart cities.
Powered by Nest®, the INFINITI Accelerator is a 12-week program run by a full-time, dedicated team. Through the application process, up to eight startups will be selected to receive support from INFINITI and Nest®, which includes mentorship by specialists in the areas of smart cities, hardware, manufacturing, transportation, technology and entrepreneurship. They will also have access to resources at INFINITI and Nest®. At the end of the 12-week program, they will have the opportunity to pitch their business for funding and partnership at an exclusive Investor Demo Day.
As urbanization continues around the globe, cities are facing increasing traffic congestion and environmental concerns. Automotive companies have the unique position to work with governments, regulators and other stakeholders to innovate and develop technologies to address these issues.
"INFINITI is at the forefront of technologies such as connectivity, autonomous driving, and new energy vehicles that provide solutions for future urban mobility," said INFINITI president Roland Krueger. "By working with Nest® and other innovative startup companies, we are looking to further collaborate with urban developers on smart city ideas that can improve people's quality of life in a sustainable way."
With its global headquarters in Hong Kong, INFINITI has particularly close ties to the city. As one of the most international cities in the world, Hong Kong has a highly developed city infrastructure and high population density and hence is a natural place to pilot smart city ideas. INFINITI is committed to working with the local business community and contributing to the future development of Hong Kong.
Nest® Investment CEO Simon Squibb commented: "Here in Hong Kong and this region, urban communities are developing at an unrivalled pace. As a consequence, we are already experiencing problems that come with this phenomenal pace of growth in cities and need a head start in solving them. Our partnership with INFINITI is a perfect strategic fit for Hong Kong to develop a future lead in Smart City technologies," said Squibb.
For more information about the INFINITI Accelerator program, please visit www.INFINITI-accelerator.com. Applications open today and the deadline for submissions is August 15, 2015.
About Nest
Nest® is Hong Kong's pre-eminent startup investment firm and incubator that helps to build and scale high-growth tech businesses in Hong Kong and Asia. Nest® invests in the people as much as the business concepts and empowers each team with the tools they require to achieve global success with their business. With an eye for the truly disruptive, Nest® is actively involved in all of its companies and drives them to reach their full potential, fostering the startup ecosystem locally and developing Hong Kong China as a global entrepreneurial hub.
In addition, Nest® recently launched a wider-reaching equity crowdfunding platform, Investable, which is a platform allowing professional investors to invest and browse through a wealth of pre-vetted investment opportunities within a wide range of industries. Only professional investors can become members. With a simple click, members have access to the same opportunities and level of information available to venture capitalists. Members can take part in the fulfilling experience of helping passionate entrepreneurs to grow successful businesses.
More information about Nest can be found at www.nest.vc.